Dr. Darlene Bruzzi, Ph.D., BCBA-D, LBA NY
Owner/Director
Darlene Nigro-Bruzzi received her Master's degree and Ph.D. from the Learning Processes and Behavior Analysis subprogram in Psychology at the Graduate Center, City University of New York. She is a New York State licensed Special Education Teacher and a Doctorate level Board Certified Behavior Analysis. She has been working with children diagnosed with autism and related disorders utilizing methods of Applied Behavior Analysis for the past 22 years. Dr. Bruzzi started in the field as a respite worker and has been an ABA coordinator, SETSS, SEIT provider, and counselor in the state of New York for Early Intervention and as an Independent Contractor for the Department of Education. Her experience incorporates designing and implementing ABA curriculums for students of all ages, staff, parent and teacher training, consultation, and supervision. Areas of expertise include training parents and staff to use Verbal Behavior methodology with children, designing and implementing behavior intervention plans, and school consultation, assessment in schools, and carryover. Dr. Bruzzi has published in The Journal of Applied Behavior Analysis on training staff to teach children with autism to mand. Her research has been presented at the Association for Behavior Analysis International Convention and at the Queens College Behavior Analysis and Developmental Disabilities Conference. Dr. Bruzzi opened The Behavior Experts, LLC with her colleague, Dr. Bernstein when there was an unanswered need for quality services for students with autism on Staten Island. Through that company, she consulted and trained staff at many of the schools in Staten Island, wrote Functional Behavior Assessments and Behavior Plans for the students in the NYCDOE, and continued with a full caseload of students receiving ABA services through SETSS mandates. Over the past few years, Dr. Bruzzi has transformed the Behavior Experts into Perspective ABA, PLLC, which now serves approximately 40 students and contracts with 20 providers. She enjoys working 1:1 with students teaching social skills, functional living skills, and academics while teaching students to self-monitor their behavior and engage in replacement behavior. She is proud of the small community she has built. She lives in Holmdel, New Jersey with her husband and daughter Lila.
Administrative Staff:
Ethel Davis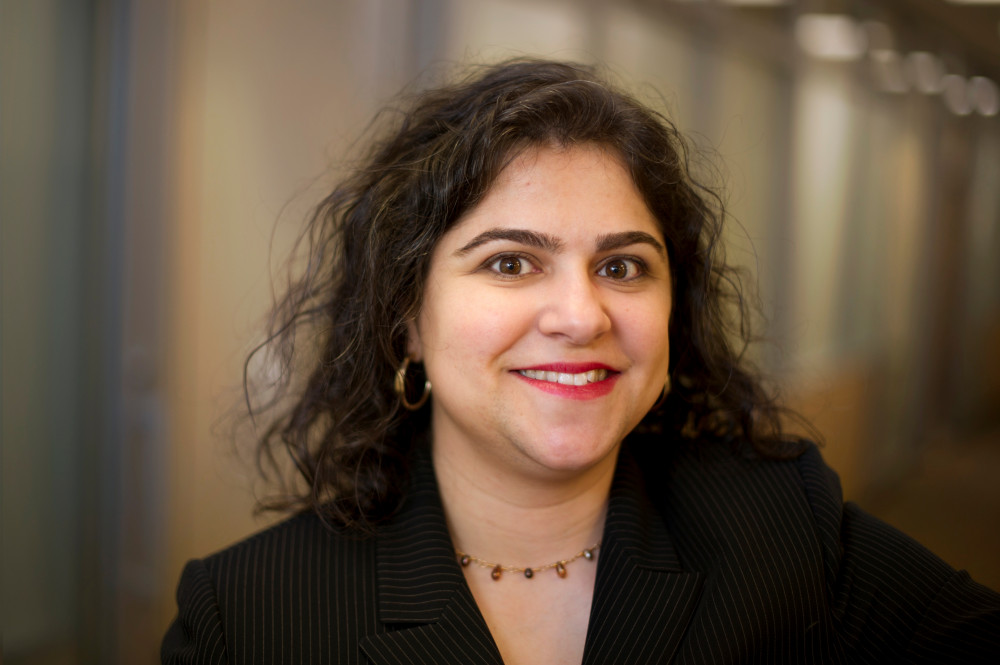 Ethel began her career as a college student working for the Department of Energy's (DOE) Environmental Measurements Laboratory. Her initial position involved the archiving and digitizing of their comprehensive environmental sample archive. After working as a pastime contractor for several years she was hired full-time in a clerical position both maintaining the sample archive and assisting in a program involving public dissemination of human subject studies funding by the DOE which mostly consisted of testing scientific equipment or procedures with human participants and health studies of the former workers to the Manhattan project sites that were exposed to hazardous substances. She eventually became a program assistant to the Human Subjects Protection Program whose charge is oversight and education of the staff of all of the research within the DOE. Aligned with her Management Information Systems degree from NYU in 2005 and the Laboratory's shift to the new Department of Homeland Security in 2003, Ethel went on to play a technical role in the Counter Measures Testbed program in NYC. This program was designed to study radiation and explosives technology in the First Responder setting for interdiction of the same materials. She finished out her Federal career as program manager of the Lab's program for test and evaluation of all radiation detectors purchased with Federal funds for use in the tristate area by first responders. In addition to her BS in MIS degree, she holds professional certifications as a project manager (PMI) and a medical assistant (CMA). She currently lives in Eltingville Staten Island with her husband and two daughters.


Corinne Casey
Invoices/Continuity Recording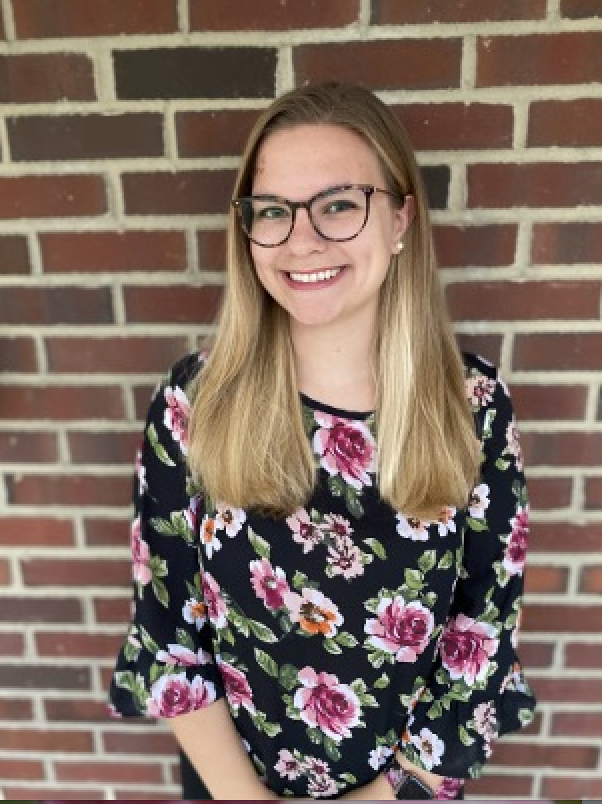 Corinne is a graduate student studying school psychology and is passionate about helping students achieve their very best no matter what their unique learning needs may be. While she works on getting certified to provide services, Corinne helps Dr. Bruzzi, Ethel, and the wonderful providers to keep Perspective ABA running smoothly and process all of our billing. Corinne loves cooking, hiking, and hanging out with her dog, Zoe. She can be reached at invoices@thebehaviorexperts.com
Providers:
Jennifer Covelli-Smith, MSEd, BCBA, LBA
Director of Assessments and Clinical Consultant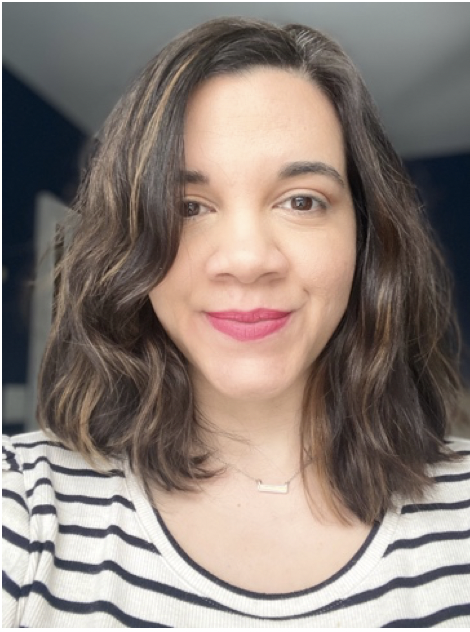 Jennifer is a Board Certified Behavior Analyst (BCBA), Licensed Behavior Analyst (LBA), and New York State licensed special education teacher practicing in New York City. She is a proud alumna of the City University of New York, Hunter College where she currently serves as an adjunct faculty member in the Applied Behavior Analysis graduate program. Originally an aspiring creative writer from Florida, Jennifer first discovered her passion for working with individuals with Autism Spectrum Disorders and Applied Behavior Analysis by pure accident (or possibly destiny). Her first role in the field was working as a paraprofessional for a child with ASD in a special education classroom in Brooklyn, New York where she watched them learn to communicate and interact with his peers and family members in a meaningful way through ABA. Since then, Jennifer has gone on to work with hundreds of children in New York City schools, private clinics, home-based services, and social skills groups, and provided international education and consulting for developing nations through small private projects over the past 13 years. In addition to teaching at Hunter College, she continues to provide consultation and training to teachers and other professionals in local schools and professional mentorship for aspiring behavior analysts. Jennifer is passionate about the collective pursuit of seeking a more just and equitable world for children with ASD and their families and expanding access to ethically driven, evidence-based treatment. Jennifer currently serves as the Director of Supervision and Assessments for Perspective ABA and is thrilled to continue to play a role in shaping the lives of children and their families in the greater New York City area.
Behavior Analysts:
Nicole Trapani BCBA, LBA


Nicole Trapani BCBA, LBA has nearly a decade of experience working in the field of Applied Behavior Analysis. Holding a Bachelor's Degree in Speech-Language Pathology and Audiology, her love of science gave way to a now-established impact in the world of ABA through her clients and families. Her journey to becoming a BCBA started with taking classes to become a BCaBA in 2015, and soon after, working as BCaBA in 2016. Following this accomplishment, she started taking classes to complete her Master's and coursework to sit for the BCBA exam. She now holds a master's degree in professional Behavior Analysis from Florida Institute of technology. In November 2018, Nicole sat for her BCBA exam and soon after accrued all the necessary requirements to hold a license in the state of New York. Ever since, Nicole has been a practicing clinician in the field of ABA working with children and teens to improve their communication, social, and academic skills in the home, community, clinical, and school environments.
Thomas Bishop, BCBA, LBA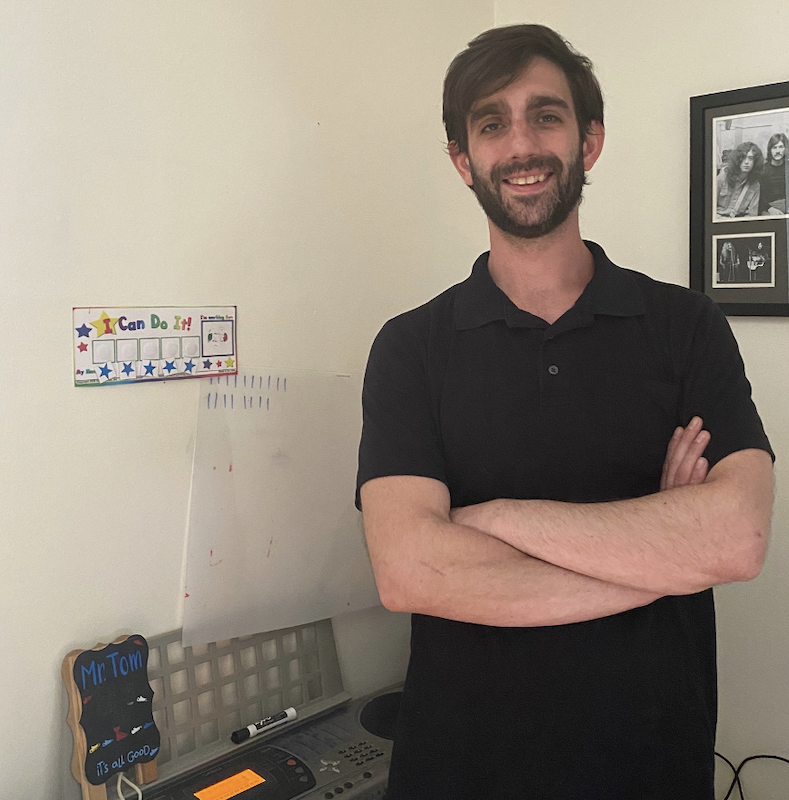 Thomas Bishop is a native-born Staten Islander. Thomas graduated from Monsignor Farrell High School; class of 2004. Working with special needs students for over 10 years, he earned his special education license for Birth to 6th Grade in 2016 and completed certification as a Board Certified Behavior Analyst (BCBA). Thomas has a fantastic way of relating to his students and we often hear rave reviews. As a music lover, he plays Guitar and Piano. Tom also loves to cook and enjoys yoga in his spare time.
Bertram Ploog, BCBA-D, LBA and Licensed Psychologist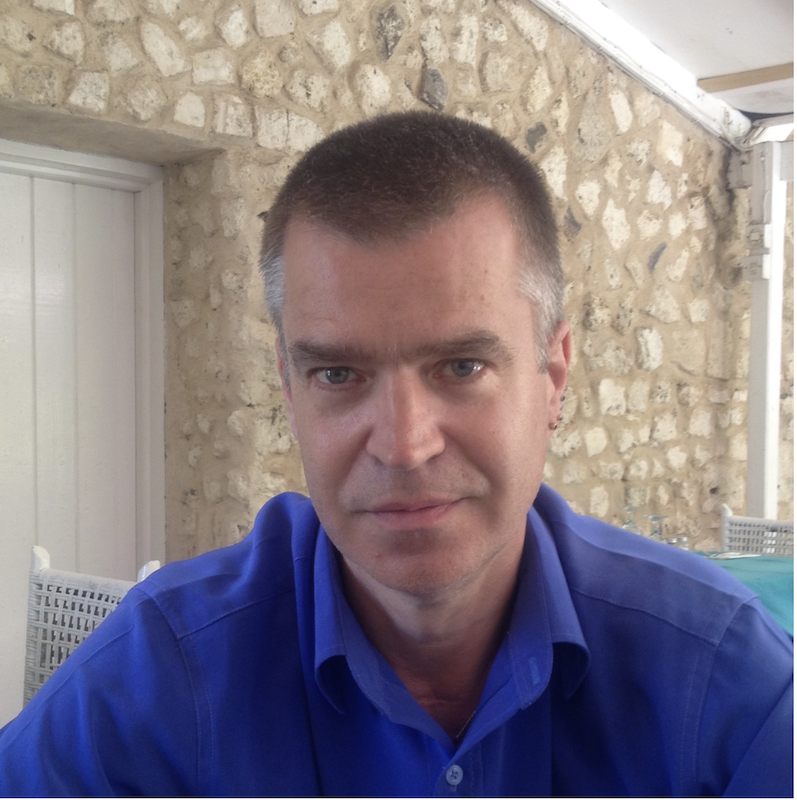 Dr. Ploog grew up in Munich, Germany. In 1978, being a conscientious objector, he fulfilled "Alternative Service" as an intern at the Children's Unit at the Max Planck Institute for Psychiatry where he first learned about applied behavior analysis and autism. (ABA was introduced at the MPI by Ivar Lovaas who had spent a sabbatical there.) Bertram completed his Bachelor's at the U. of California, San Diego, pursuing experimental and applied behavior analysis. In college, he also worked in group homes for children with autism. In 1984, he started graduate school at UCSD in Dr. Laura Schreibman's clinic and continued to study Experimental and Applied Behavior Analysis. He received his Ph.D. in 1991. Until 1995, Dr. Ploog pursued additional training in neuroscience in Dr. Phil Zeigler's lab at Hunter College, CUNY. After a two-year teaching position in Missouri, Bertram returned to NYC and became faculty in the psychology department at the College of Staten Island, CUNY, and at the Graduate Center, CUNY. Since then, he has obtained his BCBA-D and licenses in behavior analysis and in psychology. He is married to Joycelyn who is from Barbados. They have one daughter Zoë who is now in her first year of college.
Amanda Clarkin, BCBA, LBA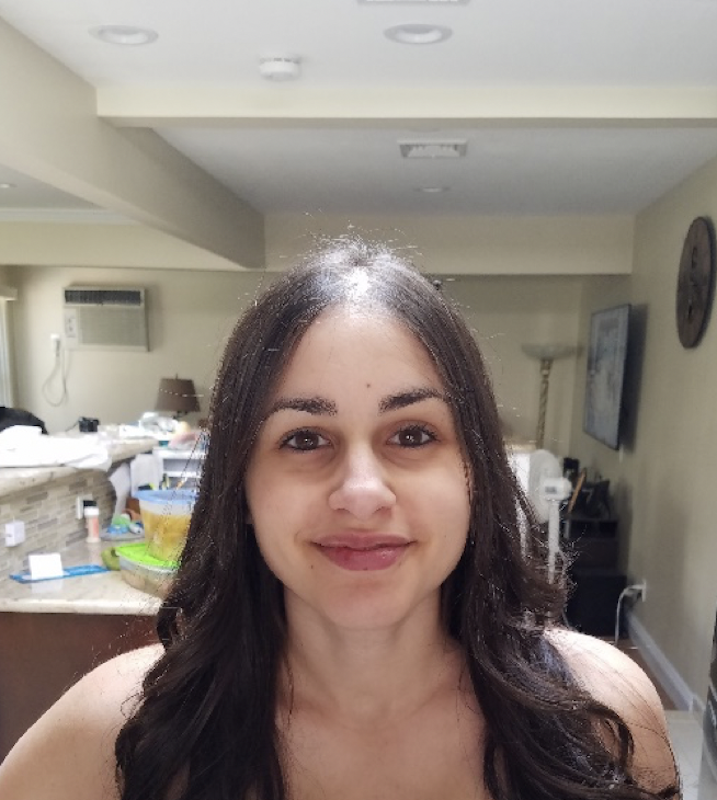 Amanda Clarkin is a New York State Certified General and Special Education Teacher as well as a Board Certified Behavior Analyst and New York Licensed Behavior Analyst. Ms. Clarkin is also trained in the Orton-Gillingham approach to reading and has experience teaching reading using the SMiLE reading program. Ms. Clarkin has experience working with students ages 18 months to 21 years old. Ms. Clarkin has worked with students in their homes, in the office, and in their schools. Ms. Clarkin helps to support her students by providing training to their parents, teachers, and paraprofessionals. Ms. Clarkin has been working with The Behavior Experts and Perspective ABA since 2016. When not working, Ms. Clarkin is taking care of her two young children, Anthony and Nicholas.
Special Education Teachers:
Vita Balsamo, MS.Ed.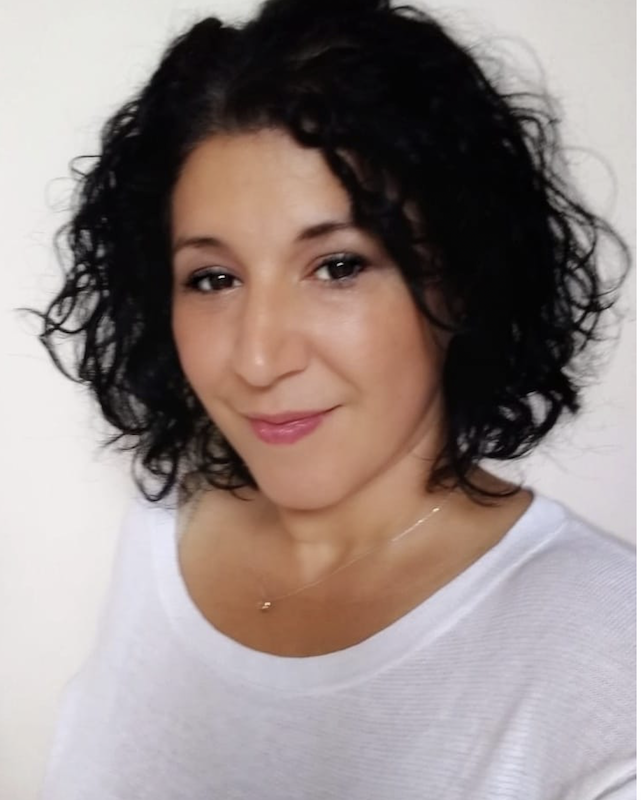 Mrs.Vita Balsamo is a special education teacher with certificates in Students with Disabilities grades 1 through 6 and birth through grade 2, as well as Childhood Education grades 1 through 6. She has been working as a special educator since 2004 providing services to children as a Special Education Itinerant Teacher (SEIT), early intervention provider, and most recently as a SETTS provider. She also spent 2 years working as an inclusion teacher in a high school in Hawaii. Vita earned a Bachelor of Fine Arts at the Cooper Union in 2001 where she was awarded the Pietro Montana Perez award for drawing. She taught art through various organizations as she earned her Master of Science in Special and Childhood Education at Touro College and graduated in 2005. She has completed a 30-hour Orton Gillingham training through the Institute for Multi-Sensory Education and 3 BCAB-approved courses in applied behavior analysis through the University of North Texas. Vita believes that developing relationships with her students and their families is indispensable to the cultivation of developmental and academic skills.
Filomena Russo, MS.Ed.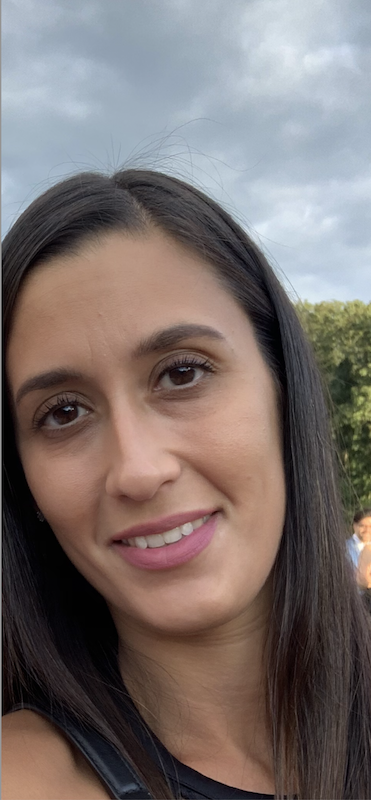 Mrs. Filomena Russo, MS. Ed. Filomena Russo, our SETSS provider, has been working with us for 4 years. Filomena is a graduate of Hunter College where she received an advanced certificate in Applied Behavior Analysis. She is currently studying for her BCBA exam. She also has a Masters's degree in Special Education Birth-6th Grade and is certified in Orton-Gillingham. Filomena has always been an advocate for special education, two of her children have been receiving special instruction since daycare age. She has supported and fought for her children to receive the proper services and she continues to support and advocate for her students as well. Filomena continues to gain knowledge of the vast changes in special education and will always be on the front line for her students.
Stefanie Strawa, MS.Ed.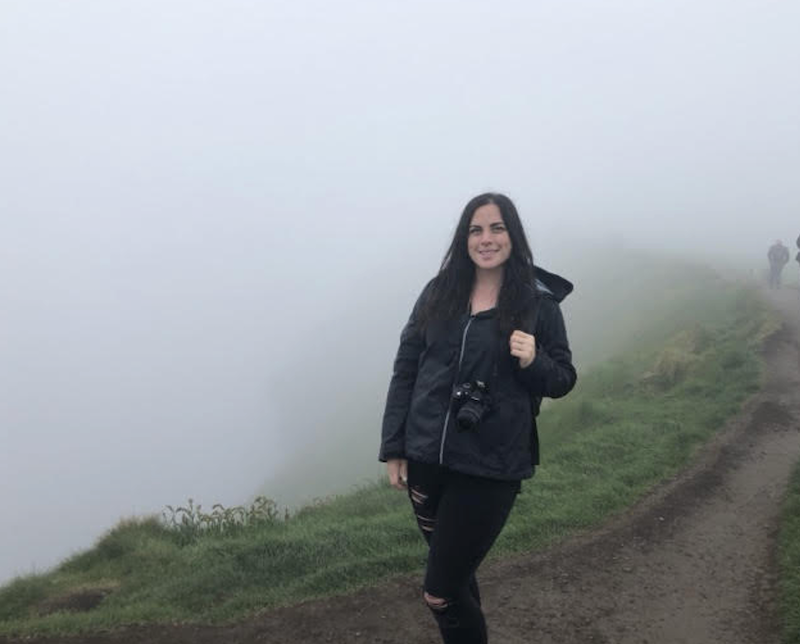 Ms. Strawa primarily works in Early Intervention. Her Bachelor's degree is in Psychology from The College of Staten Island (2013) and her Master's degree is in Early Childhood & Special Education from Touro College (2015). She has worked with children, adolescents and adults from ages 1-21 with a primary concentration in early childhood. Her most rewarding part of her job is being able to see the students make progress in all areas, especially in speech and socialization skills and her favorite subject in school has always been math!Aside from the education field, Stefanie has some experience in real estate (managing properties & recently "flipped" her first house). When she is not working, she enjoys traveling and hiking.
Jessica Alava, MS.Ed.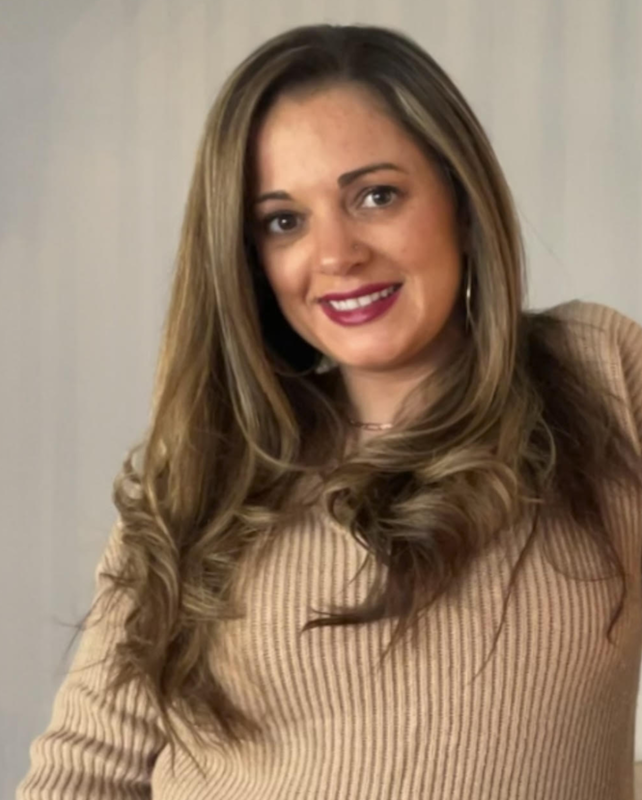 Jessica Alava, MSED earned her Duel Masters in General and Special Education from Touro College in 2013. Ms. Alava has been practicing Applied Behavior Analysis for 17 years. For the past 9 years, she has been working as an Early Interventionist and a SETSS provider. Ms. Alava works with children and adults ages 18 months to 21 years old across all settings including classrooms, homes, and within the community. Ms. Alava is enthusiastic about helping people both at work and as a volunteer in the Staten Island Community. Ms. Alava also has two young children of her own.
Additional Providers:
Ms. Alanna Chrystal, BCBA
Ms. Ahuva Tarnoff, BCBA, LBA
Ms. Victoria Salvo, BCBA, LBA
Ms. Dawn Manning, MS.Ed.
Ms. Mindy Winant, MS.Ed.
Ms. Kari Basile, MS.Ed.
Ms. Danielle Pane, MS.Ed.
Ms. Victoria Parisi, MS. Ed.
Ms. Ivana St. John, MS. Ed.
Ms. Heloisa Vilas Boas, MS. Ed.
Ms. Edwina Garcia, MS. Ed.



Please contact us if you are interested in working with any of our providers.